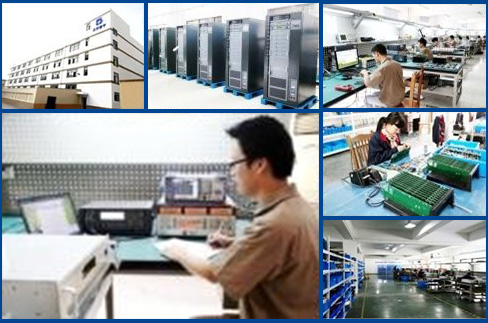 Company Profiles
ZHONGCHUAN DIGITAL EQUIPMENT CO., LTD
As a high-tech enterprise registered in Hangzhou and approved by Hangzhou Administration of Industry and Commerce, Hangzhou Zhongchuan Digital Equipment Co., LTD is the designated Wireless Transmission Equipment production enterprise by Ministry of Information Industry, it is the enterprise which has the radio transmission equipment network certification by State Administration of Radio Film and Television, and it is one of the major radio equipment supplier in China.
ZHC is engaged in R & D; production; marketing; engineering installation and after-sales service of FM Radio & TV Wireless Broadcasting Equipment in professional. The leading products of ZHC include: FM Radio Transmitter; TV Transmitter; Digital Radio Exciter; Digital TV Transmitter; FM & TV Antenna; Digital Audio Equipment; Transmitter Telemetry & Remote Control Management System etc.
ZHC adopted by ISO9001 International Quality Management System; wireless transmission equipment production license certification; FM Radio & TV equipment network certification.
As a high-tech enterprise, ZHC has gathered a batch of outstanding talents of science; technology and management. ZHC can adhering to orientation of independent research and development by relying on the R & D team with their strong capability of tackling problems and hard working spirit; and a management team with rich experience. In addition, ZHC has attached great importance to foreign communication and cooperation; actively introduces and sells the advanced wireless equipment from abroad. Meanwhile, ZHC also pays close attention to the international advanced technologies. ZHC devotes itself to providing quality technologies and service for national radio & television department.
ZHC will keep going as always with customer-centered orientation and quality principle of independent innovation; superior quality; sincere service; sustainable development and whole-heartedly provide all-dimensional products and service for customers old and fresh.
Certificates